Quality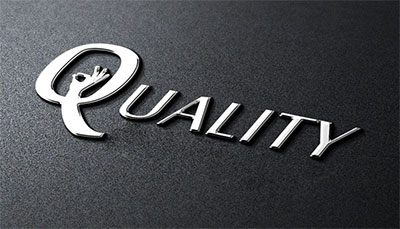 INTC fabrication facilities hold ASME 'U', 'U2', 'S' and 'PP' stamps Certificates of Authorization for the manufacture of Boilers, Pressure vessels and Power Piping. We also hold 'R' Certificate of Authorization from National Board for the repair and alteration of pressure vessels.
We monitor the Quality Management System and Product quality performance through Key Performance Indicators (KPIs) and improve the efficiency & effectiveness of our processes by taking timely corrective/preventive measures. The Quality Assurance department regularly measures and analyses the effectiveness of management systems implementation through a well-planned system of internal quality audits and management reviews.
To ensure the autonomy of Quality functions, INTC has established a matrix reporting system whereby QA/QC staff reports to the site managers administratively and Corporate QA/QC Department functionally.
The Quality Department has established and approved more than 500 welding procedure qualification records.
We strive for excellence and are in a constant pursuit of Quality improvement. Our team of highly qualified, experienced and competent quality professionals, IRCA Registered auditors, Welding Speciality INTC, AWS / CSWIP / BGas / ASNT certified inspection personnel cater to the specific needs of Oil and Gas sector projects.