HSE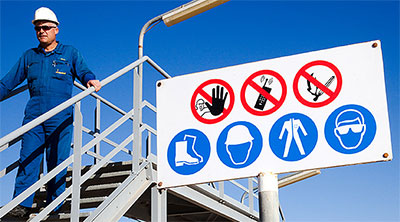 At INTC we believe Health, Safety and Environment (HSE) is an integral part of our business. Our business continuity is regularly measured by the way we impact people, assets, environment and reputation.
The company has developed simple yet effective rules based on our learning's from past incidents. The rules are our 'HSE Assurance Keys' which we believe have tremendous potential to further promote safe HSE culture.
INTC has been instrumental in setting the highest safety standards in work-at-height activities. We are the only contracting company in Saudi Arabia approved by the Construction Industry Technical Board (CITB) for imparting training in accordance with the CITB standards.
Our Road Safety Improvement Team (RSIT) works closely with the drivers and helps them adopt defensive driving principles as a way of life. The In Vehicle Monitoring System (IVMS) team is prompt in tracking real time driver violations and helps intervening before any mishap takes place.
We have introduced a number of HSE initiatives aimed at demonstrating management leadership and commitment, employee awareness, hazards identification and ensuring preventive controls.